DEXKO GLOBAL TO ACQUIRE BRINK GROUP FROM H2 EQUITY PARTNERS
Transaction still  subject to customary closing conditions and regulatory approvals
Sven Arend, CEO of Brink group, is excited and proud to announce that AL-KO Vehicle Technology Group GmbH ("AL-KO") has entered into an agreement with H2 Equity Partners to acquire Brink Group ("Brink").
AL-KO is a subsidiary of the American based company DexKo Global  ("DexKo"), a global leader in highly engineered trailer running gear, chassis assemblies, and related components. The group incorporates many highly renowned brands.
The integration of Brink into the AL-KO DexKo group provides fantastic opportunities for Brink to become a truly global player in the towing industry with state of the art production technology and industry leading products. We are excited to become part of the DexKo family and  to working with the DexKo and AL-KO teams to further develop the business together.
Fred Bentley, CEO at DexKo: "We are incredibly excited about adding Brink to our portfolio. Brink offers a leading market position and another premium brand to DexKo. The company is characterized by its wide range of high quality, innovative products and the superior service it provides to customers."
Harald Hiller, President and CEO at AL-KO, continued: "The strategic fit between Brink and DexKo could not be better. Both companies offer a highly engineered product portfolio critical to safety and performance. This acquisition allows us to expand our product portfolio and operations footprint and gives us access to new regions."
Harmen Geerts, Partner at H2 Equity Partners: 'We are proud of the development of Brink over the past 5 years. The company is a recognized market leader in the independent aftermarket and OES market throughout Europe and beyond,  with the most complete product range, best service and quickest time to market for new car platforms. Moreover, the company has established itself as an innovative and reliable partner for OEM customers. Based on its current position and under the new ownership of DexKo, Brink has many more exciting profitable growth opportunities. I would like to thank the management team and the entire organization for our fruitful co-operation, and I wish all lots of success for the future.'
The transaction is subject to customary closing conditions and regulatory approval and is expected to formally close by Sept 2021.
We hope that you share in our collective enthusiasm for a bright future ahead for us. We are confident that over time, today's news will mean important new opportunities for our customers and our employees.
I would also like to take the opportunity to thank H2 for the more than 5 years of working together and growing the Brink Group to what it is recognized for at this moment: a leading and respected international towbar manufacturer.
Sven Arend
CEO Brink Group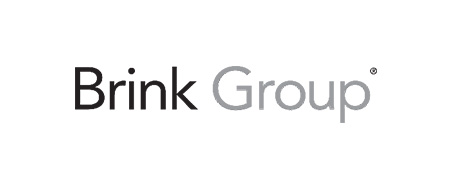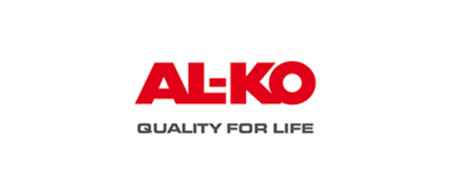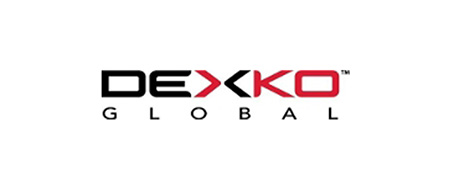 About the Brink Group
Brink Group is one of the European market leaders in towing systems with over 75 years' experience in the automotive sector. Under the motto "Your Perfect Fit", the Brink Group offers an easy and safe connection between practically any vehicle and the load you want to carry or tow. With this, Brink Group enables millions of end users all over the world to go out and live their active lives. So far, more than 25 million cars have been fitted with a Brink towbar. Brink Group, with its headquarters in Staphorst, the Netherlands, has approximately 700 employees in 8 countries and manufacturing locations in the Netherlands, France, South Africa and Thailand. More information is available at www.brinkgroup.eu
About AL-KO Vehicle Technology Group
The AL-KO Vehicle Technology Group is a globally active technology group. As a supplier of high-quality chassis and suspension components for trailers, leisure vehicles and commercial vehicles, the group is synonymous with functional excellence, superb comfort as well as innovations to enhance driving safety. The AL-KO Vehicle Technology Group includes the 14 international brands AL-KO, Aguti, Bankside Patterson, Bradley, CBE, cmtrailer parts, E&P Hydraulics, G&S Chassis, Hume, Nordelettronica, Preston Chassis, SAFIM, SAWIKO and Winterhoff. Founded in 1931, the Group today generates sales of around 800 million US dollars with around 3,000 employees and more than 30 sites worldwide. AL-KO Vehicle Technology Group is a wholly owned subsidiary of DexKo Global, a portfolio company of KPS Capital Partners.
About DexKo Global Inc.
DexKo Global Inc. is the world's leading supplier of advanced chassis technology, chassis assemblies and related components with more than 130 years of experience in trailer and caravan components. DexKo Global was founded at the end of 2015 through the combination of Dexter and AL-KO Vehicle Technology. With its headquarters in Novi, Michigan, the company employs more than 5,000 associates with 50 production facilities and 50 distribution centers. DexKo Global Inc. has a turnover of more than US$ 2.0  billion and AL-KO is a wholly owned subsidiary of DexKo Global, Inc. and has been a leading manufacturer of trailer axles and trailer brakes for over 60 years for utility trailer, recreation vehicle, heavy duty, manufactured housing, agricultural, marine, and specialty trailer applications. For more information visit www.dexko.com. DexKo is majority owned by funds managed by KPS Capital Partners.